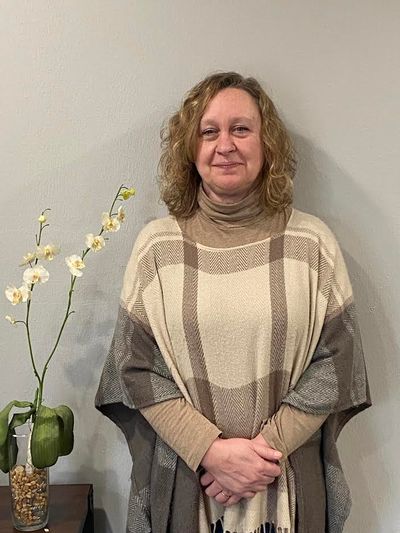 Rhonda Crowe, MSW, LSW
Rhonda Crowe is a clinical therapist, but you might also call her a mindfulness mentor, creativity coach or a big fan of slowing down. She helps those who long to experience change by utilizing the CBT approach, supportive listening, and empowerment. She specializes in depression, anxiety, stress, and grief. Rhonda supports her clients in slowing down and exploring their lives creatively so they can make significant changes and discover strength and confidence.
Rhonda knows from her own life and many years of helping others that putting yourself first does not always seem possible. Putting yourself first is a MUST! One cannot pour from an empty vessel. She strongly believes that slowing down and looking inside can help you become strong, passionate, sensitive, and brave. This allows the vessel to refill.
As a trained and experienced therapist, she knows a lot about how to slow down, explore dreams and thoughts through mindfulness, and develop new ways to cope creatively. Rhonda will help you to build a toolbox of coping skills to promote change.
"You must be the change you want to see in the world" - Mahatma Gandhi
Education/Credentials:
MSW,LSW
LISW eligible
Masters degree OLLU- MSW with minor in cultural competence (Hispanic children and families)
BSW-University of Toledo
LSW-Licensed in Ohio (CSWMFT)