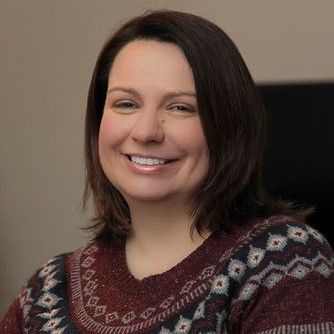 Jennifer Knapp, LPCC, BC-DMT, EMDR Therapist
Licensed Professional Clinical Counselor, Board-Certified Dance/Movement Therapist, EMDR Therapist, and Christian Counselor
"I believe our psychological and physical pain are interrelated. One of the most important components in creating change and allowing an individual to learn, process, and grow, as the sacred human being they are, is to feel heard and validated. We all need that supportive person to truly listen and support one's inner changes. Through the use of traditional psychotherapy skills, movement and somatic therapies, which is used in a variety of ways initiated by the client, EMDR therapy and faith based practice, a person is able to connect to their inner most thoughts and feelings and move toward health and wellness."
Jennifer was one of the first few dance/movement therapists to be licensed as an LPCC and EMDR Therapist in Ohio. Jennifer has worked in the field for over 10 years in psychiatric hospitals, community mental health agencies, and now is in private practice working with adolescents, adults and geriatric populations who are dealing with varying layers of psychological pain, wanting to overcome personal obstacles that life brings and to improve their quality of life and relationships. Jennifer also provides educational trainings on how somatic therapies, specifically Dance/Movement Therapy is influential in addressing trauma, depression, anxiety, and overall life changes.
Jennifer believes in the health of the whole person: body, mind, and spirit. Maintaining this holistic somatic approach to therapy allows her to better address her clients' various needs. Her goal is to help people understand the connection between their physical, mental, and emotional pain by using an interdisciplinary approach of humanistic person-centered, cognitive-behavioral, and trauma therapies, such as Dance/Movement Therapy and EMDR. Jennifer's ability to incorporate somatic resourcing and movement analysis into her counseling, allows her clients to be more aware of who they are and processing through past and current traumas and mental health concerns. Movement is used to allow an individual to explore their thoughts and feelings in a safe and therapeutic environment.
Jennifer's genuineness assists her in developing a healthy and trusting relationship, which helps her clients to feel heard and validated. While working with Jennifer, clients feel that all aspects of his or herself are seen and acknowledged. Jennifer does this attentively by incorporating a Christian perspective. Jennifer believes that her Christian approach to counseling allows her to reflect living a Christ minded attitude of love, compassion, non-judgment, and understanding, which is supported by internal and external verbal processing and body movement. Jennifer connects biblical truth with creativity to address mental health needs. Through Jennifer's own life experiences, personally and professionally, it has allowed her to meet people where they are at on their journey called life.
Jennifer graduated from Bowling Green State University in 2004 with a BA in Psychology and a Minor in Dance Education. She graduated from Columbia College Chicago in 2010 with a MA in Dance/Movement Therapy and Counseling and a Registered Dance/Movement Therapist. Jennifer was certified in EMDR in May of 2016. She became a Board-Certified Dance/Movement Therapist in March of 2018. Jennifer is a registered member of the Ohio Counseling Association and Ohio Association for Spiritual, Ethical, & Religious Values in Counseling (OASERVIC), and American Dance Therapy Association.