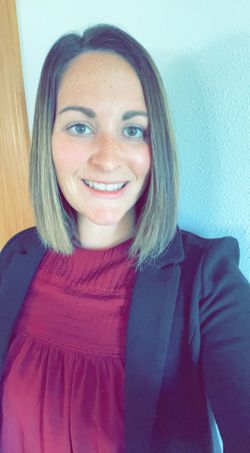 Alyssa Green, MSW, LSW 
My name is Alyssa Green and I am excited to join Jennifer Knapp's counseling practice as a new counselor! I will be utilizing CBT along with supportive listening to help clients change negative thinking for positive change. I have experience in mental health working with those suffering from depressive disorders, anxiety, grief and PTSD. I am further educating myself on perinatal mental health disorders to expand my knowledge in my area of interest.
I received my bachelors degree from Bowling Green State University in Social Work in 2017 along with my Social Work License. I completed my Master's degree at Bowling Green State University in 2019 in Social Work with a gerontology concentrate. As a Licensed Social Worker, I started my career working with the older adult population as the Director of Social Services at a skilled nursing facility. Upon the completion of my Master's degree, I transitioned over to a Medical Social Worker role with Hospice.
Much of my time as a Hospice Social Worker is spent supporting patients and their family members through the grief process. I have experience providing services to a variety of individuals, particularly older adults, in various settings to include their homes and nursing facilities. I have gained knowledge in depression, anxiety and grief while helping families cope with the loss of a loved one. I have also worked with many veterans during my career, many of which suffered from PTSD. Being an Army Veteran myself, I was able to help them connect with proper resources and provide a safe place for them to talk openly.
I am hoping to use my experiences as a medical Social Worker to aid in the development of my counseling skills. I would still like to focus on grief, but from a different perspective. I have always had a special interest in postpartum depression and anxiety along with helping those who have suffered the loss of a child. I plan to further my education by becoming certified in Perinatal Mental Health. Having suffered my own losses, I know the importance of having someone to talk to who understands what you have been through. I believe that as a counselor it is important to always have compassion. Everyone has a story and their own struggles. By showing compassion rather than judgment or criticism we allow others to feel understood on a deeper level and promote change.